Vehicle Loans
If you're looking to purchase a vehicle, or just want to refinance your loan from another lender, Palmetto Citizens can help. With our great rates on new and used vehicles, we can truly help you save.
Low-Rate Financing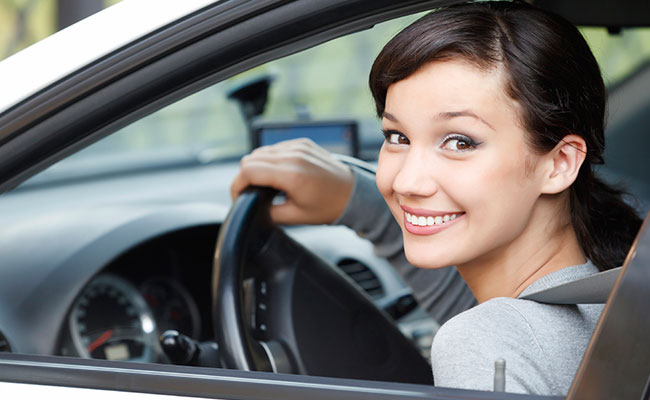 Come see why more people in the Midlands are choosing us for their new and used auto loans. In addition to a great low rate, you'll also enjoy:
No Payments for up to 90 Days*
Same Rate on New to 3 Year Old Models
Over 100% Financing Available (most new to 3 year old models)
Visit any Palmetto Citizens location to apply or for more information, or apply online today.
If you're looking for a quality used vehicle, Enterprise Car Sales is a great option to explore. They offer more than 250 makes and models, all marked with their low, no-haggle pricing and have passed a rigorous inspection by an ASE-Certified technician.
Low-rate financing is also available on boats, motorcycles and other recreational vehicles.
Coverage & Insurance Options
In addition to providing the best financing, Palmetto Citizens offers:
Mechanical Repair Coverage** - Offered for new and used vehicles up to 12 year old, with 120,000 miles or less, our MEMBER'S CHOICE Mechanical Repair Coverage, is a better value than many extended warranties offered by the dealerships. You can also research, compare and buy additional Mechanical Repair Coverage online through ForeverCar or by calling 866-297-3715.
GAP Vehicle Insurance Coverage** - For a few dollars a month, you can add MEMBER'S CHOICE Guaranteed Asset Protection (GAP) to your loan. This will pay the difference between the amount you owe on your loan and what your insurance company will pay if your vehicle is totaled or stolen. Plus, you will receive up to a $1,000 down payment on the next vehicle you finance with Palmetto Citizens.
Low Cost Loan Protection** - Your family's financial well-being is protected when you choose credit disability and life insurance coverage. Disability insurance can cover your loan payments if you become disabled and cannot work. Credit life insurance covers the remaining balance of your loan in the event of your death.
Discounted Auto Insurance - Through TruStage® Insurance, you can receive up to a 10% discount off your auto coverage with leading insurance providers just by being a credit union member.*** Visit our TruStage Insurance Page to see additional insurance coverage options.
*Finance charges begin from date of loan closing and are repaid over the term. Option up to 90 days. Limited time offer.
**This is not a policy or contract of insurance. Please contact the credit union for full details, limits and restrictions. These products are offered through a third party, CUNA Mutual Group. Be sure to read the Vehicle Service Contract or the Insurance Policy, which will explain the exact terms, conditions, and exclusions of this voluntary product.
***TruStage Auto Insurance Program is made available through TruStage Insurance Agency, LLC and issued by leading insurance companies. To the extent permitted by law, applicants are individually underwritten; not all applicants may qualify.