ScoreCard® Reward Points
With Palmetto Citizens debit and credit cards, you turn the dollars you spend into Reward Points. Redeem your points for hundreds of merchandise, gift card, travel or contest options.
Earning Points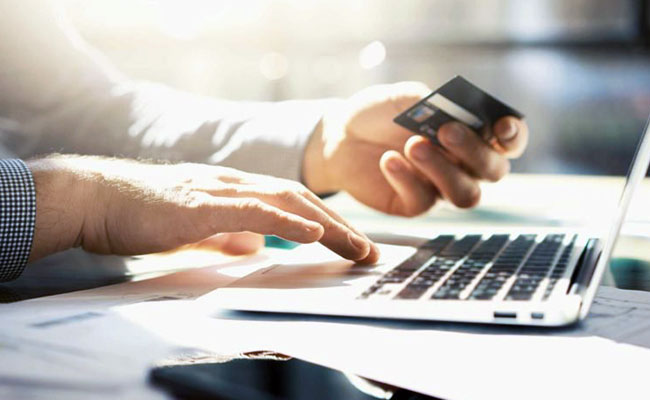 There is no limit to the number of points you can earn, so the more you use you credit or debit card, the more you reward yourself! No activation or fees are required to participate in this program.
CREDIT CARDS: Earn one Reward Point for every $1 in purchases you charge to your Palmetto Citizens Visa credit card.
DEBIT CARDS: Many times when you make a purchase with your debit card, you can choose "CREDIT" and sign for the transaction or you can enter your PIN (Personal Identification Number). Debit transactions processed without the use of a PIN will earn one point for every $3 spent.
You can combine the Points earned with your debit and credit card(s), as well as those of other members.
Your Reward Points are valid for 5 years. Expired points will be removed from your account on August 31st after expiration (example: Points earned between September 2018 and August 2019 will expire August 31, 2024).
Viewing & Redeeming Points
Log into online banking or our app and choose 'ScoreCard Rewards' from the menu, or visit ScoreCard Rewards® to log into your account.
There you can view available rewards, combine Reward accounts and redeem your points. When you log in for the first time you will need to provide your First and Last Name (as it appears on your card), the last 8 digits of your card number and your zip code.
You can redeem your Points for great merchandise, including hundreds of brand-name items, such as electronics, gift cards, furniture, toys, sporting goods and more. Plus, shipping is free! Travel options include airline tickets, hotel accommodations, rental cars, cruises and vacation packages.
For more information on this program, please visit our Frequently Asked Questions.
Points have no cash value. Points in this Program cannot be exchanged for cash or credit, may not be used with any other offer, promotion or discount, cannot be combined with cash to obtain an Award and cannot be earned from or transferred to any other rewards program, unless otherwise specified.