Loan Application
Apply today by logging into your account online or with our app, or using the button below.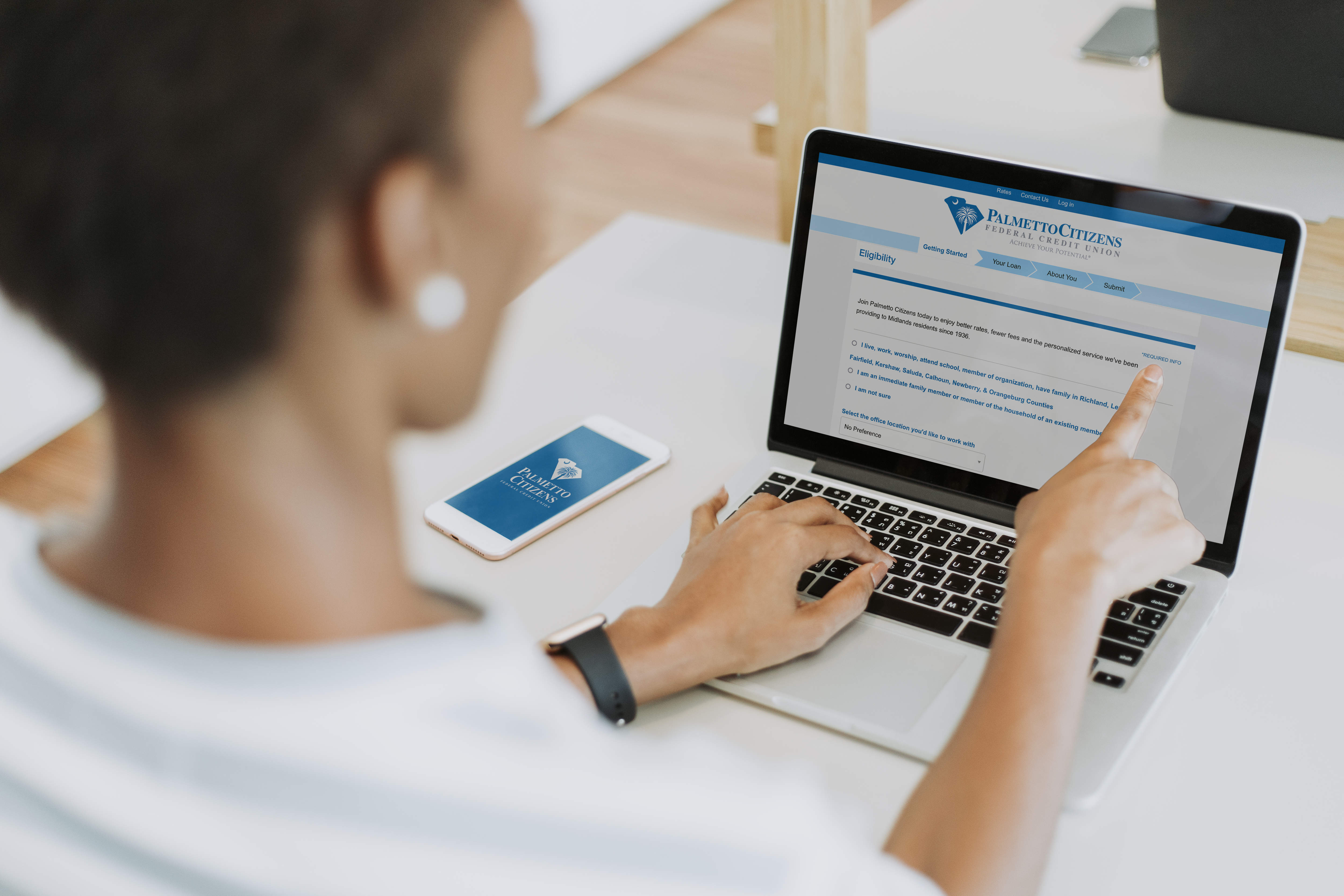 Apply Online
Palmetto Citizens provides a variety of low-cost solutions for all your borrowing needs, including vehicle loans, credit cards, mortgages, equity loans and personal loans.
After you apply, a Loan Officer will contact you to finalize your application and provide you with any information you may need regarding the loan process.
If you have questions regarding any of our loan options or the application process, you can send us a message using the Help Desk found in online and mobile banking, visit any of our offices or by call our Call Center at (803)732-5000.