Reloadable Debit Cards
If you are not quite ready for your first checking account, or have had issues handling one in the past, a Palmetto Citizens Reloadable Debit Card may be the right choice.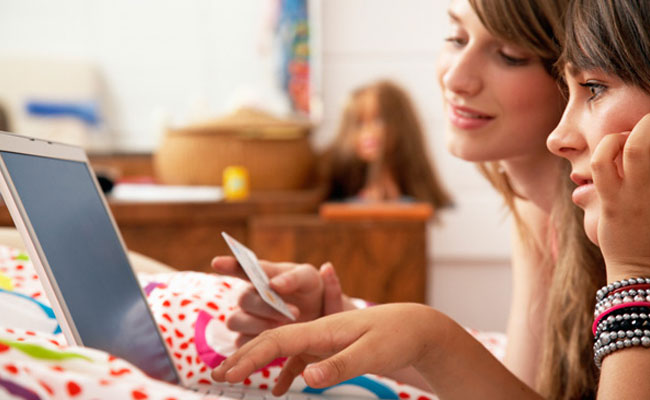 Our reloadable debit card can be a great tool to teach our younger members (starting at age 13) how to handle a checking account and for those who may have had issues handling a checking account in the past.
These cards can be reloaded at any Palmetto Citizens office, online or with the CUMONEY Mobile App. Certain fees apply.
You can purchase a reloadable debit card at any of our locations for $3.95. To be eligible, you must be at least 13 years old and have a savings account with Palmetto Citizens. Once purchased, your personalized debit card will arrive by mail within 7 - 10 business days.
Loading Money on the Card
You can load money to the card using funds from a Palmetto Citizens savings or checking account by visiting any PCFCU office, calling (803) 732-5000, visiting www.cumoney.com or using the CUMONEY Mobile App from the Apple App Store or Google Play. Funds loaded at a Palmetto Citizens office will be available by the next day. Funds loaded using the website will be available within 3 days.
There is a minimum load of $10 and the maximum value on the card is $5,000. There is a $0.50 fee for each time the card is loaded that will be deducted from the card's balance.
Using the Card
This debit card can be used anywhere Visa® is accepted, including retail and online merchants, as well as ATMs. Simply present it at the time of purchase and the amount will be deducted from your balance. There is a monthly maintenance fee of $1.75.
There is an ATM withdrawal fee of $1.50 and a maximum daily ATM withdrawal limit of 10 per day totaling up to $300.
There is a daily limit of 25 PIN-based transactions per day totaling up to $1,500 and a daily limit of 25 signature-based transactions totaling up to $5,000.
When the card is used at a restaurant where a tip may be applied, an additional 20% will be added to your total while being authorized. Once the gratuity, if any, is added, only the final amount will be deducted from your balance.
Managing Your Card
Visit www.cumoney.com, download the CUMONEY Mobile App from the Apple App Store or Google Play, or call 1-877-850-9650 24 hours a day to check your balance and transaction history. You can also visit the website to set up free email or text alerts to stay up-to-date on your balance and recent transactions.
Reissuing the Card - The card expires after 30 months and is automatically reissued if the card has a balance. A reissue fee of $3.50 will be deducted from card balance.
Potential Fees - Carefully review the card agreement that will arrive with your debit card. The following fees may apply and be deducted from the card's balance:
| Service | Associated Fee |
| --- | --- |
| Purchase Price (charged when purchased) | $3.95 |
| Reload Fee | $0.50 |
| Monthly Maintenance Fee | $1.75 |
| Inactivity Fee (after 3rd month) | $3.00 / month |
| ATM Withdrawal Fee (per withdrawal) | $1.50 |
| Denied Transaction Fee (per transaction) | $0.50 |
| Replacement Card Fee | $5.00 |
| Reissued Card Fee | $3.50 |
| Negative Balance Fee | $0.50 |
| Automated Phone Calls (4 free per month) | $0.50 |
| Live Customer Service Call (2 free per month) | $5.00 |
Visa® prepaid cards are issued by MetaBank®, Member FDIC, pursuant to a license from Visa U.S.A. Inc.